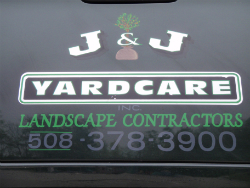 Being able to consider your life style, desires, and transferring those preferences into a sustainable outdoor living environment is a process we enjoy exploring with our clients. Taking the vision created and implementing all facets of the design is what we do well. And having us perform proper regular maintenance for your outdoor living environment ensures that the initial investment made in your landscape remains healthy and vibrant for years of enjoyment.
Coupling these processes to achieve a desired result, that exceeds our client's expectations, is what we understand and strive for here at J&J YardCare, Inc. and it all starts with you! Everything we create is customized to your needs. The process begins with a design consultation or one of our multiple maintenance service offerings (three residentially and two commercially) and is punctuated with our exclusive guarantee policy. So sit back, review your options, and let us assist you with the design of the Outdoor Living Environment you have been dreaming about or the maintenance of your existing landscape.
Please enjoy our online media center and let us know how we may be of service to you!
Thank you for your interest in J&J YardCare, Inc.
Best Regards,
Jack! & John!